Our "Host Family" Program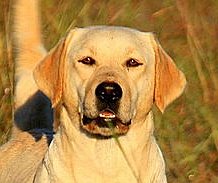 We are always looking for "Host Families" who would like the opportunity to have one of these fine Labrador retrievers become part of their family life as a family companion.
We match Host Families with females who are still in our breeding program.
These dogs are essentially "on loan" as companions, when they are not pregnant or nursing.   We retain ownership of these dogs until we are ready to retire them.  At that point, the family who has enjoyed the dog as a companion has the opportunity to fully adopt the dog.
We have an extensive interview process for potential candidates, and we believe finding the right "fit" is essential in these long-term relationships.
If that type of arrangement interests you, contact us for more information!
Brent Brooks
Brooks Labradors, LLC
www.brookslabradors.com
(214) 506-8140      
International Association of Canine Professionals: Professional Member #3917
Interested?  Contact Us.