The Host Family Program
One unique feature of our breeding program is that our breeding dogs don't live in a kennel environment. Rather, Brooks Labradors has partnered with a network of families, who all invest their love and care in exchange for the privilege of having one of our breeders become part of their own family.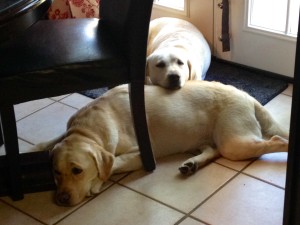 Our genetics are sought by service dog schools and trainers across the country. Participating in this program gives "normal people" the opportunity to be part of something great… Positively impacting the lives of many other people across the United States.
Host Family candidates are carefully screened, and must agree to our standards of care and our breeding philosophy.
During each dog's breeding life, we cover all veterinary expenses. We also furnish obedience training for the dog and host.
Except when they need to be bred, or when raising a litter of puppies, these dogs live the rest of their time as a "family dog." Some of our dogs go on to receive additional training as therapy dogs, or are taught service dog skills.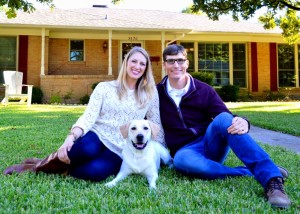 Host families sign a Breeder Host contract of understanding, which remains in effect for the duration of the dog's breeding life, with the intent that they will have the option of permanently adopting their hosted dog upon retirement from breeding.
Host families network together, and become part of the greater Brooks Labradors Family!
Collectively, they have the opportunity to impact the lives of other families and people with special needs across the country by maintaining these very special genetics, and supporting our selective breeding program.
If you're interested in participating in our Host Family program, please Contact Us.