Good vs Evil, Ignorance and Arrogance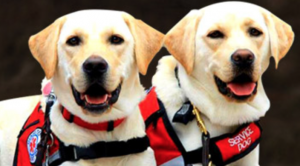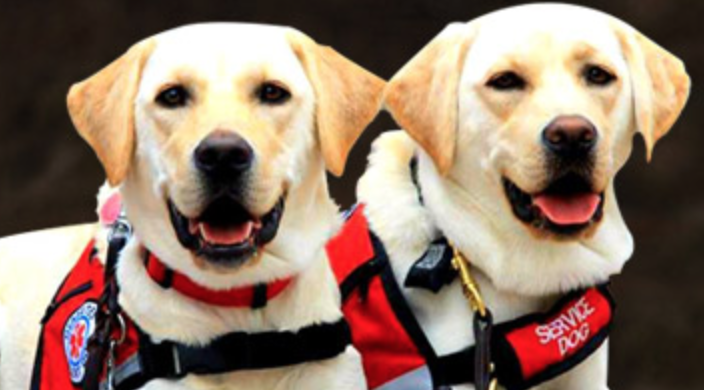 I first got into breeding and training service dogs because I wanted to enhance the safety and quality of life of people with disabilities, particularly type 1 diabetics with hypoglycemia unawareness.
Along the way, I have had the privilege to meet and help a number of very special clients.  It's been rewarding having the opportunity to help good people.
Sadly, not every potential client was a viable candidate for a service dog. In fact, my experience training these dogs over the last few years has left me heartbroken and perhaps a bit cynical.
I will continue to support existing clients with whom we have an active healthy relationship.  But effective immediately, I am not taking any new service dog clients.  That means no more Diabetic Alert Dogs.   And I'm going to explain why…
You see, no matter how well trained a dog is, if the human handler is not equally trained, and does not adhere to our protocols, the dog will not respond to that handler, a proper dog-handler relationship will not be cultivated, and it will not succeed.
Our Labrador retrievers are in demand across the United States and overseas.  But the fact of the matter is, not everybody who wants one of our dogs qualifies for one… Either their lifestyle is not conducive to promoting a healthy environment or structure for the dog, or there are other factors that make the addition of a dog to their family unwise.  Most people are not genuinely committed to training their dog and take no personal responsibility for how they themselves shape the dog's behavior.  In fact, many people probably shouldn't have a dog at all.  But guess what?  People don't like being told "No."
I have learned the hard way to reserve the right to fire any customer or client that decides to be an asshole, outright refuses to follow our protocols to ensure success, or anyone who thinks our policies and procedures don't apply to them.  In fact, I'm honestly fed up with people who demand "their way" about getting one of our dogs.
Here's a newsflash:  It's an HONOR to own one of our dogs.  It's not a right.
In my naivety, I once assumed that clients would be grateful for a service dog that could potentially save their life. But with a few notable exceptions, I was wrong. 
By and large, people are just plain stupid about dogs.  They either think that dogs are robots, or an appliance with an on/off switch, rather than living breathing emotive creatures.  This leads to unrealistic expectations, where the human handler expects a perfect dog without having to put any skin in the game or adhere to the structure required for success.  Then they're upset when the dog doesn't fulfill their fantasy.
Alternatively, some people actually seem to believe that dogs are "humans in a dog suit."  Well, here's another surprise:  They're NOT.  They're dogs.  They don't speak English, Hebrew, Russian or Spanish.  They speak Dog, and that largely involves body language.  That's a major reason why humans in their ignorance fail…  Trying to relate to a difference species as if it is their own.
Another reason humans fail is they refuse to listen to and apply what the dog trainer says.  They come to me for help, but in their arrogance, refuse to apply the very lessons I teach that would help them reach their tangible goals for their dog, because they believe they know better than I do.  If you already know more about dogs and how to train your dog than I do, why did you come to me?  Don't waste my time.
The BIGGEST mistake I've made in this business is not properly screening clients.  I hear each person's story, as they persuade me that they are truly the ones who need (or "deserve") a Diabetic Alert Dog, particularly one of mine.
And today, I actually have a British family threatening to sue me if I don't turn over one of my puppies as a Diabetic Alert Dog to take back to London!  This now takes the cake for the craziest and most arrogant client I've dealt with yet…  Especially after the client dropped a 12 week old puppy from 4 ft onto the floor, and refuses to adhere to our training protocols, ensuring the puppy will fail (aside from physical damage they've already caused the puppy by dropping him).  These crazy people have threatened us repeatedly, and have come banging on the door of our house at all hours demanding a puppy.
I'm fed up.  I've been sued by people who breach contracts (isn't it supposed to work the other way?), and demand money back already spent in labor…  When they were the ones breaching a contract!
I've had threats of a lawsuit because a dog who alerted beautifully and consistently was not trained to do escalators (as a matter of safety, it is our position that dogs should not ride escalators).  Per ADA, elevators are always available wherever escalators are installed.  Never mind the fact that this amazing dog saves your life, especially if (God forbid) you have to wait for a turn in the elevator or (gasp) take the steps.
I've had people demand their money back because they put 15 lbs of fat on a perfectly alerting dog and (surprise!) she wouldn't alert anymore… That's like putting 45 lbs on me!  They eroded her work ethic by overfeeding her… She "got paid" for doing nothing rather than for alerting…  Essentially they untrained her.   And apparently, that was "my fault."
So here's the bottom line.  I'm tired of being bullied by people whom I originally felt compassion for and whose lives I hoped to improve.  Unfortunately, people like that are narcissistic, selfish, uncommitted and unrealistic. They're dishonest with me and with themselves.  If they don't have their lives in order already, a dog won't solve their problems.  They become mad and vindictive, and try to tell me how to run my business, and insist our policies and protocols don't apply to them.
So for all those people out there, who fall into the latter category:  No dog for you.  Go get a pet rock.  But leave this breeder and trainer alone. You're not worthy.
Brent Brooks, M.S.
Lieutenant Commander, U.S. Navy (ret.)